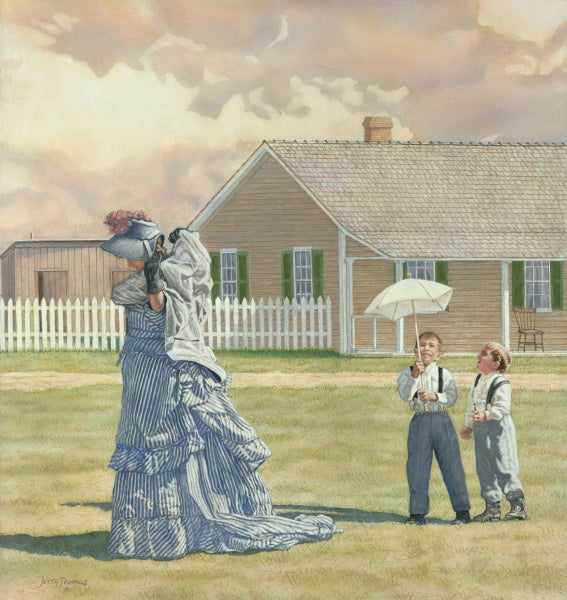 "Mom's Parasol"
Joy is clearly shown on the faces of two playful boys as they try their hands at opening and closing their "Mom's Parasol" , while a strong wind blows. 
Jerry's good friends, Jayne Pearce and sons, Taylor and Cody, served as the models for the painting. Jerry also utilized old frontier images of historic Fort Wallace, Kansas to incorporate into the background Officer's Quarters that were positioned along the north side of the old fort's parade ground. 
Giclee Canvas & Paper Prints, signed and numbered.