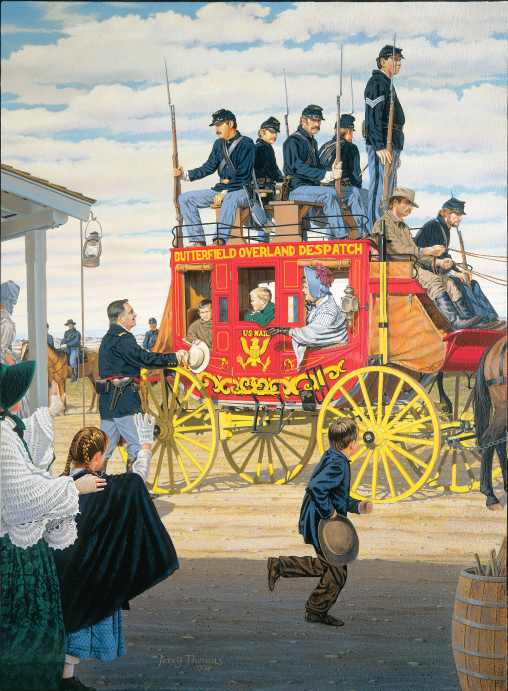 "Farewell" (Ft. Wallace, Kansas)
A cavalry officer bids his family "farewell", as friends and onlookers watch the departure of the Butterfield Overland Despatch stagecoach at Ft.Wallace, Kansas. Ft. Wallace was founded in 1865, to guard the Smoky Hill Trail, protecting westward migrants from Indian attacks, as settlements encroached upon Native American hunting grounds. The military post helped to secure the peace and witnessed the coming of the railroad to the Plains and the West. 
 Print image size approx. 13" X 18", signed and numbered.