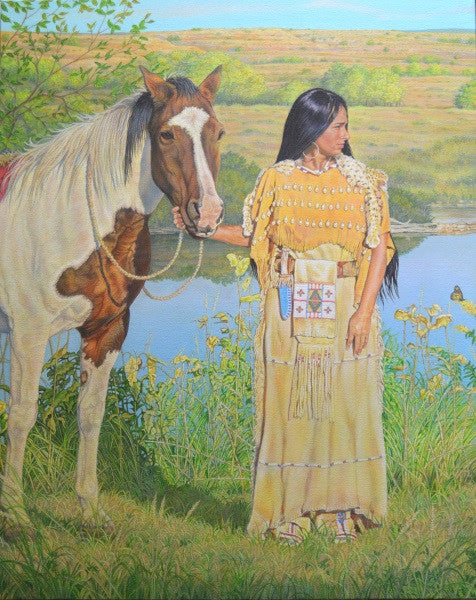 "Passage to Morning Pond"
A Cheyenne maiden gazes into the distance across the beautiful landscape of a prairie fall morning, while a monarch butterfly alights upon a goldenrod flower signifying the beginning of its migration.
Limited Edition Prints and Artist Proof Prints, signed and numbered. Print image approx. size 16" x 20".