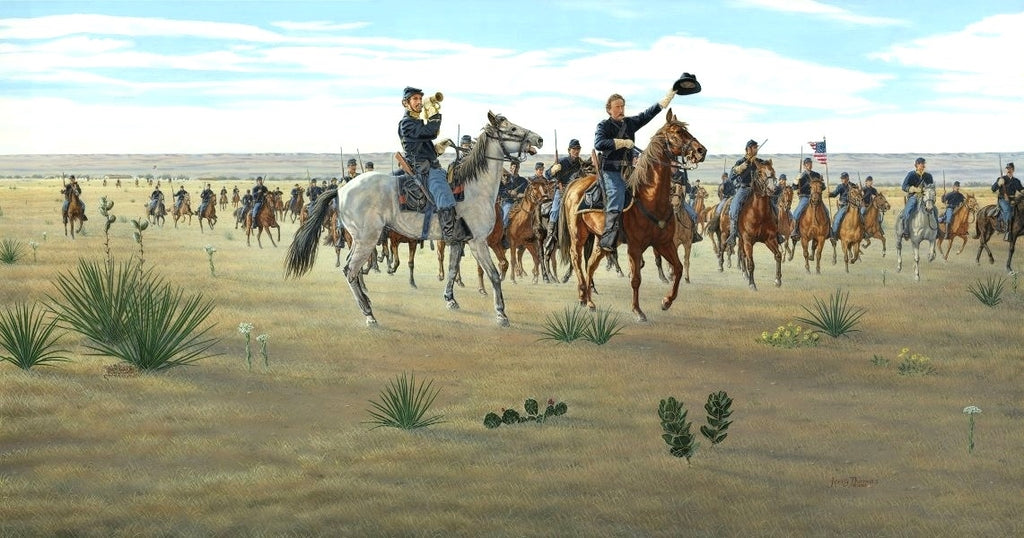 "Get 'Em Boys"
"Get 'Em Boys" commemorates the June 26, 1867 battle between U.S. Seventh Cavalry troops and Cheyenne Indians, near Ft. Wallace, Kansas. Capt. Albert Barnitz and his bugler, Edward Botzer, are seen urging the men forward towards the attacking Cheyenne. In the ensuing battle, six soldiers were killed and six wounded. Shortly thereafter, their comrades dedicated a monument in their honor. The monument still stands today in the Ft. Wallace Memorial Cemetery, more than 140 years after the battle.
Print image size approx.  11" x 17", signed and numbered.
Mini-documentary of Historic Fort Wallace Cemetery, narrated by artist and historian, Jerry Thomas.