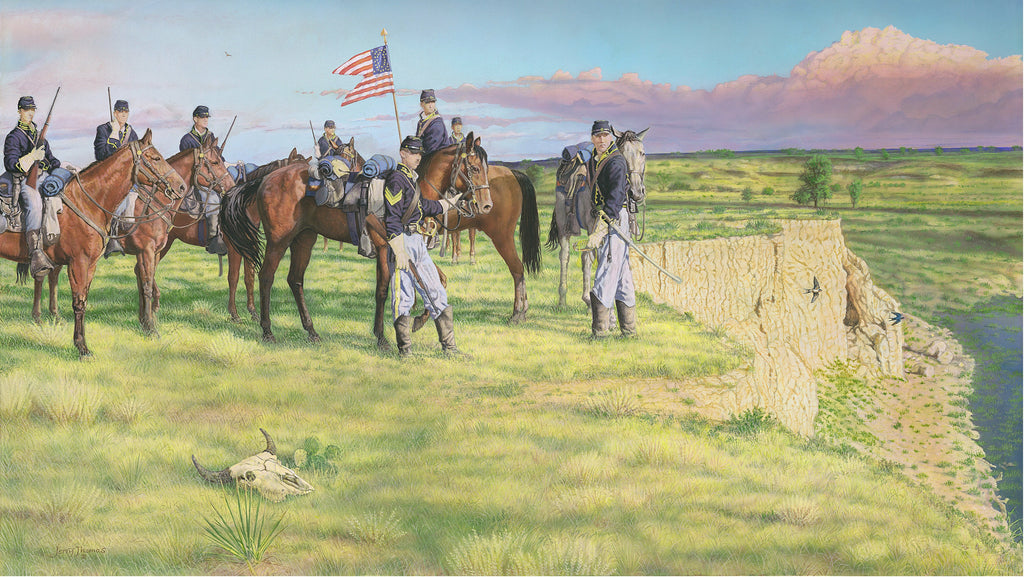 "Dust on the Horizon"
U.S. Cavalry troops focus their attention on a distant column of dust created by advancing horses and riders, trying to determine whether they are "friendly or foe". The painting displays a beautiful backdrop along the Smoky Hill River, in Western Kansas, near the historic Monument Rocks. Featured are soldiers of the famed Commanding General's Mounted Color Guard, of the First Infantry Division, stationed at Fort Riley, Kansas. Jerry was honored to do the painting in recognition and to celebrate the 30th Anniversary of this prestigious unit that was established in 1992.
Giclee Canvas & Paper Prints, signed and numbered.